Automate Repetitive Tasks and Focus on Core HR Operations
Streamline paperwork for new recruits and onboarding process

Simplify the process of reporting, enrolling, and tracking contingent workers

Get RPA software robots to provide unbiased scoring of candidates

Automate the process of updating employee contracts and documentation

Optimize solving common employee queries with interactive chatbots

Enhance employee experiences during onboarding, expense submissions, time-off requests
Upgrade from Human Resource Managers to Employee Experience Builders
Accelerate Recruitment & Onboarding
Quick Access to HR Reports & Data
Foster Productivity with Strategic Insights
Increase Employee Retention
Shortlist CVs based on Predefined Logic
Enhance Employee Experience
Maintain Candidate Records Accurately
Solve Queries Instantly with Chatbots
Enable Data-driven HR Decisions
Increase Workforce Safety and Compliance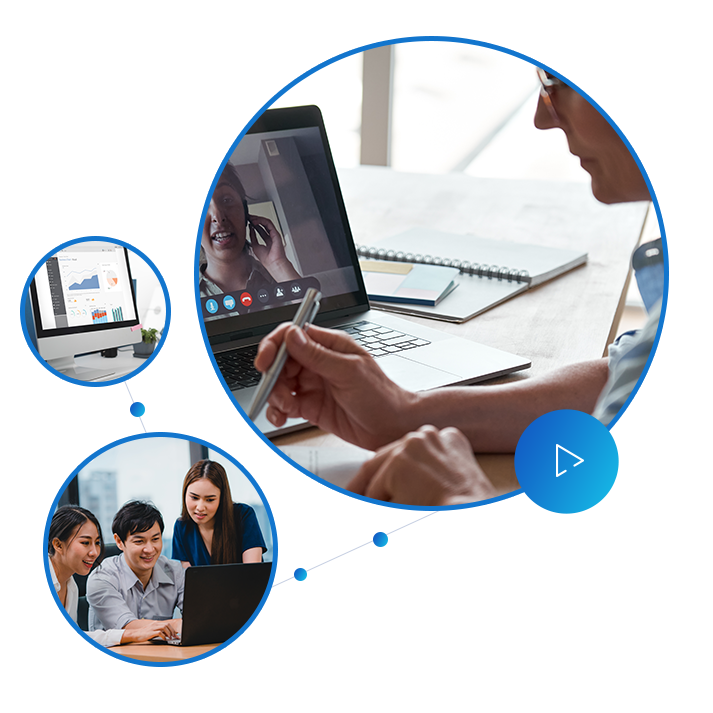 Become a Pro People's Peer with a Robo-Peer
With digital-led insights, fine-tune HR operations and enhance employee experience for the best and brightest. Befriend RPA's software robots to automate repetitive HR tasks swiftly and accurately so that your HR Team can focus on being an efficient People's Team.
Increase
Employee Retention
HR Employee Capacity
Process Accuracy
Decrease
Onboarding Time
Compliance Errors
Repetitive Tasks
Power Up with AI-Powered Data Extraction
Manually extracting data from different documents increases the possibilities of errors and oversights. However, if AI-powered software robots take up this task, accuracy, precision and speed will be significantly increased.
Integration Becomes a Picnic
Working with incompatible systems for various HR Operations can be frustrating and can cause process gaps. With Robotic Process Automation, you can bridge the gaps and smoothen the system and process integrations for HR, payroll, benefits, and procurement.
Human-Robot Collaboration is the Future of HR
Are you still dependent on the old and outdated ways of HR Operations? Collaborate with RPA's software robots to simplify and streamline most common HR Processes that involve manual and time-consuming tasks, allowing you to focus on human-specific and decision-making tasks.
AUTOMATE – ONBOARD – MANAGE
Empower HR departments to recruit smarter, hire faster, and streamline operations with Robotic Process Automation (RPA)
Onboarding
Speed Up Onboarding Process by 10x
Employee Capacity
Increase in HR Employee Capacity by 40%
Error Frequency
Bring Compliance Programs Error Rate to 0%
Fuel Excellence in the HR Department with RPA
Streamline and deliver efficiencies to your HR Team with Robotic Process Automation (RPA). Transform your HR Operations with swift and smart automations without IT assistance.
Digital Recruitment Assistant