Match the Pace with High-Tech IT Automation
Expand Capacity, Efficiency and Productivity in your IT department with Robotic Process Automation.
Increase Team's Capacity, Productivity, and Customer Satisfaction Scores without adding headcount

Involve a Low Cost and Great Experience Digital Transformation using RPA at scale

Automate responses to more cyber-related incidents and reduce overall cybersecurity team workload

Deliver great user experiences and cut handling times with agent support and self-service

Eliminate the manual, repetitive work related to provisioning, configuring, and deploying across cloud and hybrid environments

Analyze detailed test result logs to improve endurance of your digital operations
Make a Difference in IT Department with RPA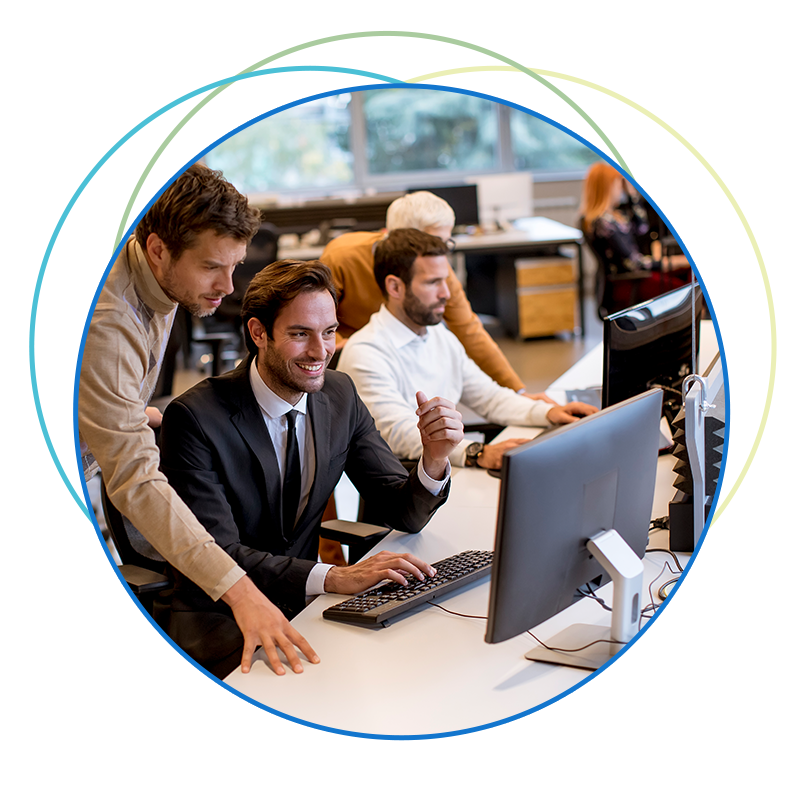 Shrink Resolution Times
Accelerate Responses
Manage Mass Alerts
Decrease Routine Tasks
Increased Focus on Higher-value Work
Remove Inter-department Gaps
Improve User Experience
Reduce Team Workload
Not Just Fast, Be Robo-fast
Pave the way for end-to-end IT Automation and put a cap on the complexity of application deployment, software testing, monitoring, and log management. With RPA, tap into robots' ability to swiftly maneuver across diverse systems and platforms involved in your IT operations.
Increase
Team's Productivity
Agility
Decrease
Risks
Infrastructure Costs
Optimize IT Incident Management with RPA
Enable your ITSM team to monitor workflows centrally, configure real-time alerts, and coordinate auto-remediation actions to speed resolution before impacts are felt. Through Robotic Process Automation, the ITSM team can reduce the number of IT incidents and improve response time.
Ease Up Security and Compliance Pains in IT Operations
Take business continuity and disaster recovery to the next level with regular backups of core-processes. Leverage RPA robots to log data actions for a complete audit trail and prove compliance and due diligence, preventing any gaps and inaccuracies.
Relieve the Burden and Risk of Manual Provisioning with RPA
Automate resource provisioning with Robotic Process Automation to streamline lifecycle management. RPA helps in speeding up user access, implementing changes based on predefined policies, monitoring and auditing operations, and minimizing risks by reducing human errors and increasing security.
AUTOMATE – SIMPLIFY – REDUCE
Automate your IT Operations with Robotic Process Automation (RPA) to Simplify and Succeed
Identify and Access Management
Handling Time Reduced By
80%
Server Migration
Migration Time Reduced By
92%
Cloud Vulnerability Management
Workload Reduced By
85%
Get a Head Start on Automating IT Processes
Take your IT Automation to the next level with out-of-the-box ready to use workflows.
Reusable Workflow Templates

Unattended Robot Auto Scaling