With XTGlobal TaaS offering, you can have the best of cloud-based testing without having to invest in QA teams, operating systems, test tools, hardware, application licenses or the test environment. You get the best testing tools for which you can pay-as-you-use.
Testing Services
XTGlobal's Cloud Application Testing as service meets all your Oracle cloud testing requirements with:
Ready to use automated regression test suites with several standard HCM and ERP scenarios.
Automated client specific, business critical functions and standard operating procedures built into the suite.
Automated validation of client's integrations in all file formats and sizes
Periodic enhancements of the test suite by adapting to UI Changes and other updates pushed by Oracle.
Addition of any new test cases that enables validation of new features and functionalities released by Oracle
Detailed test results and analysis in the form of e-mail notifications, screenshots, logs and dashboards
Review of results by functional experts and necessary insights into release readiness
Value Propositions
A large team of automation and manual testers available on-demand.
Extensive experience in configuring and using various test management and version control tools.
Functional expertise across modules in Cloud HCM, Cloud ERP and Integrations.
Vast expertise and experience in Selenium and other test automation tools.
Ability to support the operations team round the clock with a proven Onshore/Offshore delivery mode.
Experienced yet cost-effective resource pool.
Document Center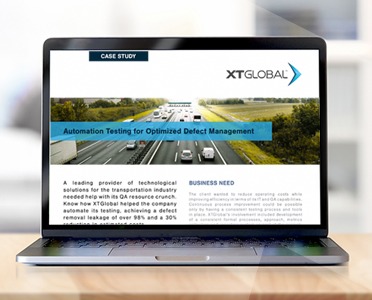 Automation Testing Case Study