Critical business processes can be extremely complex, particularly those that involve multiple applications talking to each other. Proper integration ensures connectivity between the diverse applications and the key personnel involved, better alignment between existing technologies and new business services and a 360-degree view of business process life cycles.
XTGlobal helps its customers with best possible integration strategies, capabilities, design, transition, operations and improvement. We ensure quality of work as well as adherence to time and budget constraints. Our customer's success is what drives us, which is why our solutions look beyond the obvious. We seek to integrate data from different sources into a centralized system that can be easily accessible and analyzed in order to get better insights into their business.
Our Focus Areas:
Oracle Integrations Cloud (OIC)

Integration (ICS)
Process Automation (PCS)
Visual Application Design (VBCS)
Integration Analytics

Oracle SOA Suite

Oracle BPEL
Oracle Service Bus
Mediator/ESB
Managed File Transfer
Human Tasks
Rules Engine
B2B
Oracle HTTP server
Oracle Traffic Director

Oracle BPM Suite
Dell Boomi
MuleSoft
Strategy Considerations: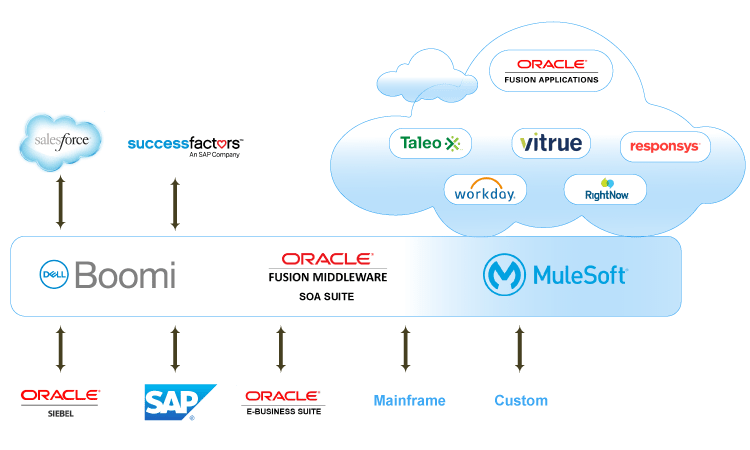 Key Differentiators
Resources
Flexible (Pay as you go)
On-site, Near Shore and Off-Shore services
Dedicated and Long-term
Oracle Trained and Certified
Processes
Industry Standard ITSM processes
Faster delivery through a hybrid development model (Agile-Waterfall)
Delivery Center of Excellence
Tools
Service Now – ITSM
JIRA – Project Management and Service Desk
Confluence – Project Space and Documentation
Bit Bucket and SVN – Repositories
Value Propositions
500 W2 Employees across the US and India.
XTGlobal is a CMMI/DEV3 certified company.
Oracle-trained and certified consultants.
On-site as well as offshore capabilities.
ITSM Industry Standard Processes.
Faster Delivery through a hybrid development model (Agile-Waterfall).
Delivery Center of Excellence.
Reduced Costs in the long run.
Low Predictable Op-Ex.
Hands on, enlightened leadership, program, and project management.
Flexible Pricing and custom support models (not a one solution approach) as per clients' requirements.
SOC1 Type2 & SOC2 Type1 Certified.
ISO/IEC 27001 Certified.
We are more than happy to support your endeavors.
Get in touch with our partner here: