Digitize Manual Tasks and Mitigate Errors with Finance Automation
Leverage robots for error-free reconciliations, journal entries, financial analysis and external reporting activities

Transform tedious account consolidation processes in complex application ecosystem with swift robotic solution

Automate credit controls, expense management, manual financial operations to accelerate processing time

Erase billing errors and eliminate delayed accounts receivable and payable processes with automated operations

Overhaul the supplier experience with faster onboarding and streamlined communication

Optimize cashflow and simplify payments for multiple organizations with streamlined F&A tasks
Transform Age-old Finance Processes into Cutting-edge Operations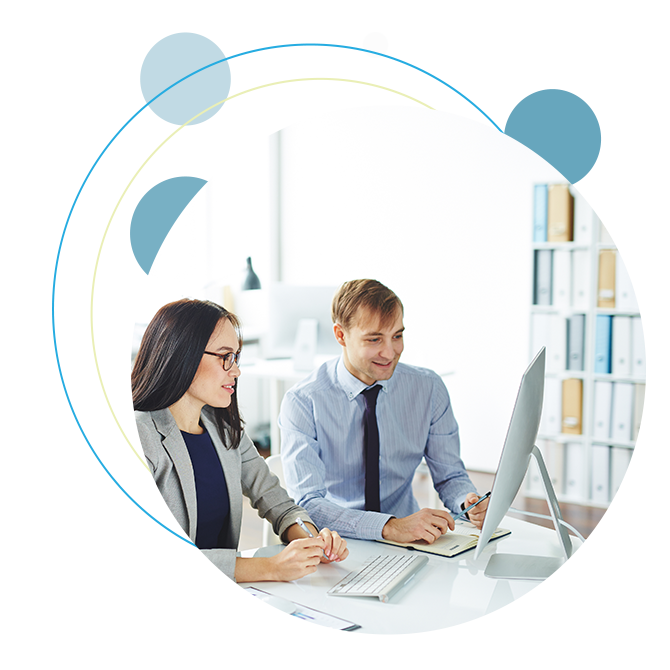 Improve F&A Employee Experience
Decrease Manual Finance Tasks
Extract Invoice Data with Ease
Thoroughly Documented Audit Trails
Reliable Single Source of Financial Truth
Enable Data-driven F&A Decisions
Increased Focus on Innovative Work
Reduce F&A Operational Costs
Eliminate Paperwork, Say Yes to Robo-work
Close the book on error-prone and outdated F&A Operations and transform your Finance Department with Robotic Process Automation. With end-to-end Finance Automation, enable robots to streamline complex tasks and make a difference.
Increase
Trust
Processing Efficiency
Accuracy
Decrease
Costs
Risks
Repetitive Tasks
Streamline your F&A operations with O2C Automation
Transform your Finance and Accounting department with order-to-cash automation. Using Robotic Process Automation, bring in software bots that facilitate information retrieval directly from different sources and reconcile amounts with accuracy.
Simplify Consolidation and Collaboration in P2P Process with RPA
Enable timely updation of vendor records, validate amounts to improve the process efficiency and avoid overpayments with Procure-to-Pay Automation. With RPA, reduce paperwork by 90%, achieve improved turnaround time, and thereby increase customer satisfaction.
Automate End-to-End Treasury Management Process for Decisive Success
Improve manual consolidation and reconciliation, timeliness of cash position reporting and forecast and ensure optimum use of limited financial resources with Treasury Operations Automation. Assisted by swift and efficient RPA bots, get real-time actionable insights to make competitive decisions.
AUTOMATE – STREAMLINE – ACCELERATE
Enhance your Finance and Accounting Operations with Robotic Process Automation (RPA) to Simplify and Succeed
Sales Order Workload
95%
of Workload can be Shifted to Robots
Reconciliation
80%
Faster Reconciliation Times
Transaction Processing
2X
Greater Capacity can be Ensured
Support your F&A Department with Digital Workforce
Increase efficiency, productivity, low processing costs, and risk reduction in your Finance and Accounting Operations. With Robotic Process Automation (RPA), streamline compliance, integrate new acquisitions, and empower your team.
Machine Learning Platform