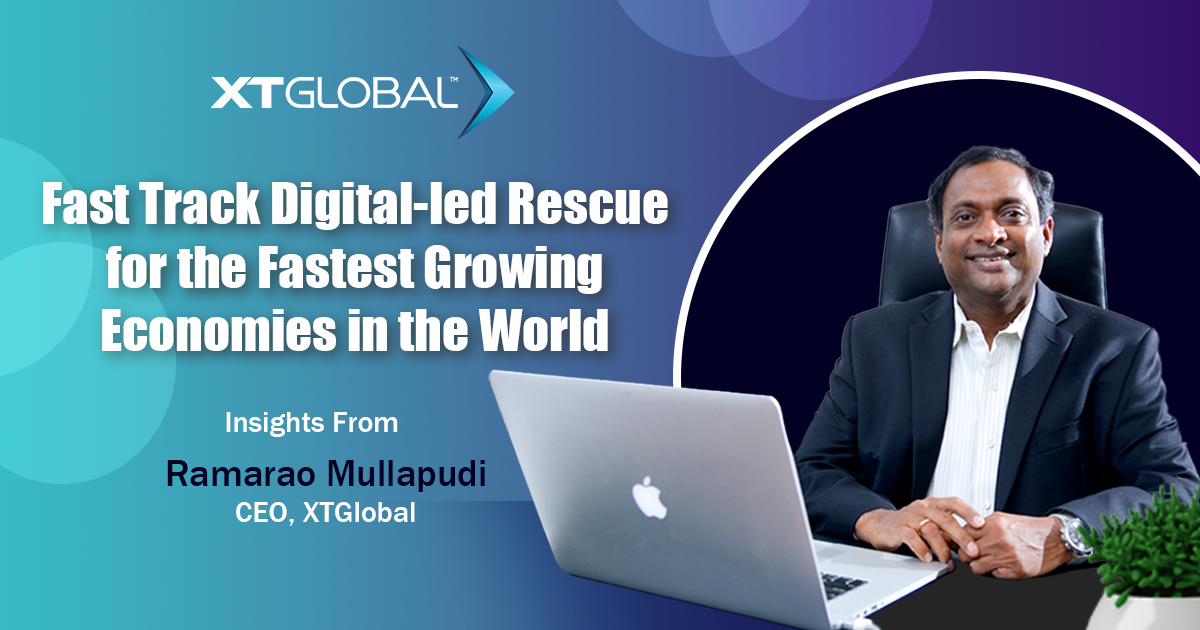 Among any organization's three main C's, the question has always been, who is the key driver of #DigitalTransformation – CEOs/CIOs/CFOs? However, in the current scenario, an additional New C has become the game-changer, and that's #COVID19. It has significantly shaken up the business landscape by pushing #Digitization boundaries.
As quoted by Vladimir Ilyich Lenin – "There are decades where nothing happens, and there are weeks where decades happen" – #PostCovid, this is exactly applicable to #Technology and its #Transformation at the onset of the pandemic at a fast pace with an incredibly compressed time. The pandemic accelerated the #TechnologyAdoption and implementation that would have taken years, if not decades, to become predominant. Technology started its dominance in our lives, making us digital creatures within a span of a few weeks, of course with all its advantages and drawbacks therein.
Evidently, the digital drive has undergone a major upheaval in recent times. Resilience and Sustainability have been redefined by the #Pandemic. Despite the odds, every company has managed to survive and emerge stronger, attributable to the digital surge, which efficiently absorbed the shocks and aftereffects.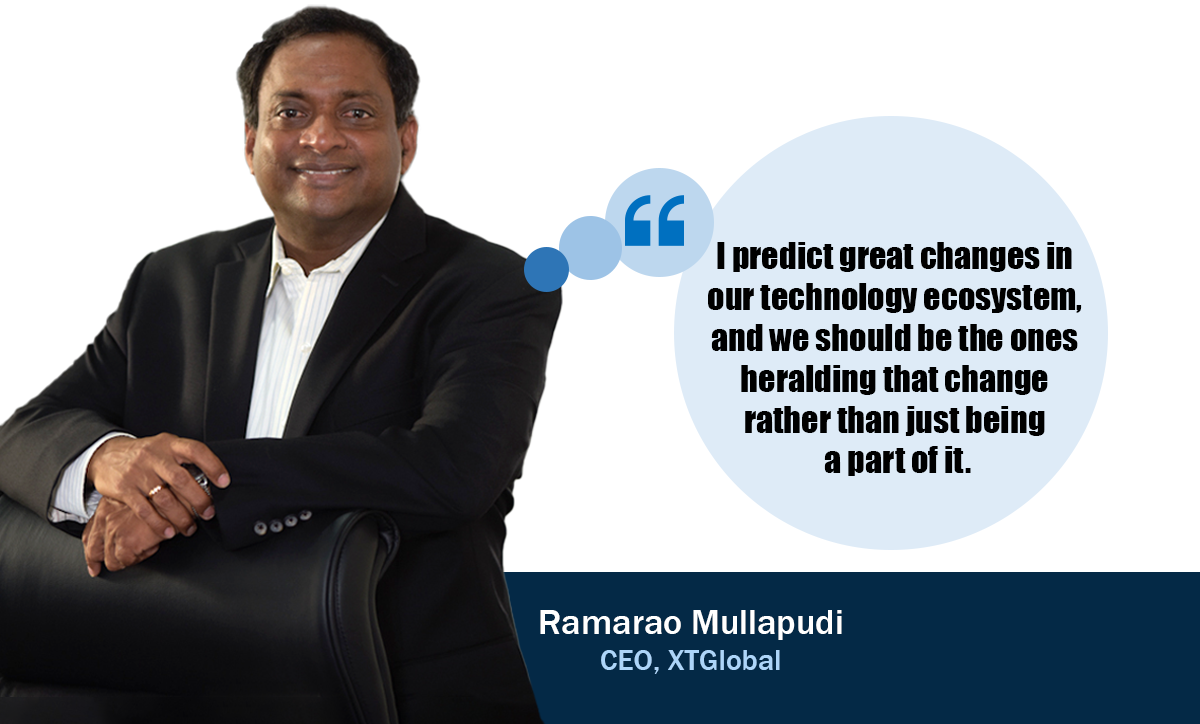 NEXT NORMAL WITH TECHNOLOGY FOOTPRINT
#PostPandemic, technology seems to be the only way out to move forward in the #NextNormal. We are already experiencing most of the in-person activities being digitalized quickly. Virtual working, telehealth, e-learning, online shopping, entertainment on OTT platforms, news & journalism, physical fitness, online food delivery, and many other activities quickly turned online and made their presence stronger in the #DigitalSpace. We have been using instant/virtual communicator tools to connect with our employees, families, and social circle for some time, but post-pandemic these tools have become a necessity for our day-to-day activities.
Hence, I see that #TouchlessTechnologies and #Automation by #Robots are two major #TechnologyTrends that would play a predominant role in this virtual and touchless world. Most likely, we will see #RoboticProcessAutomation, #CloudTechnologies, #LowCodeApplicationDevelopment take over the technology space. Applications that enable touchless and minimal in-person intervention are going to be more in demand. And here is why – we are already experiencing #AI-enabled automation with self-check-in at airports to avoid in-person interactions, supply chain automation enabling online orders and touchless deliveries, robots preparing food and drinks, and so on. We need multiple Apps to meet the digital demand, and only #RAD (#RapidApplicationDevelopment) can make it possible to meet such demand with #LowCode or #NoCode Development Platforms. Growth in the #GlobalEconomy can be improved through cost-effective, agile technologies with a #GlobalWorkforce, and only #Cloud Technologies can make this happen.
TRIPARTITE VIEW: REFLECTION – RECONFIGURATION – REBALANCE
As the pandemic dust storm is settling, there is a clearer vision emerging for companies. Technology has helped them tide over the worst. Today, the view of technology has changed – technology now is not just a growth driver, but it encompasses everything. As we Reflect, we can comprehend that companies that moved their critical workloads to the Cloud to cope with pandemic challenges are now investing in Cloud-native applications as they start to realize the cost benefits, immense flexibility, and scalability that the Cloud offers.
We need to reinforce our technological capabilities with a finger on the customers' pulse. Robotic Process Automation, Cloud Services, and Rapid Application Development are penetrating deeper into new markets and applications. We must make use of such accelerators and toolsets to modernize data estates. Such Reconfiguration can offer a distinct advantage to the customers.
As we move from Response to Recovery, our next stop is the Redefining mode – Redetermining our foundational goal of generating maximum customer value. By continuing to support our resources, who have proved to be resourceful and resilient even in the toughest of times, and by effectively addressing the issues faced by our clients, we all must build stronger systems that can address any challenges ahead. Today, we see that the traditional industry boundaries have blurred, and clients are looking for help to find more efficient ways of conducting business and handling risk. So, it's time for us to Rebalance. As digital transformation provides the solution to these challenges, we need to build new #DigitalCapabilities so that we can address dynamic clients' requirements more effectively.
3 PILLARS TO SUPPORT THE TECH-DRIVEN RECOVERY
It is proven that if we are Resilient and Confident, our Performance will continue to Improve! We ought to embark on the course to reshape our future, which will be built on the strong foundation of these 3 Pillars:
Innovation: We must constantly question ourselves as to how we can enable #Innovation and solve our customers' challenges with our #AdvancedSolutions.
Commitment: Now is the time to stand by our People and Clients. We should be committed to developing strategies and solutions to suit the changing needs of our employees and clients. For instance, in XTGlobal, we have a Detailed #BCP - #BusinessContinuityPlan to #MitigateRisks. Be it Digital Transformation, switching to #WorkfromAnywhere Model, leveraging #Outsourcing, or the latest #SoftwareDevelopment tools & technologies, we need to be devoted to dealing with dynamic business needs and becoming more competitive.
Agility: Being flexible & swiftly embracing #NewTechnologies & #AgileMethodologies is paramount to help us cope with uncertainty and gain an edge over the competition.
A DIGITAL STRIDE TO FUEL THE BUSINESS SUCCESS
At XTGlobal, we have also augmented our capabilities with new #Infrastructure and additional features in our Products and Services. This is how we are enabling the Digital-led Recovery Plan. With these thoughts in mind, I am hoping to share a first-hand experience and my confidence in the Digitally Steered Path to accomplish one's vision.
I believe that a tech-influenced approach is the most reliable way to recover, revive and succeed in even the most unpredictable circumstances, such as a #GlobalPandemic. If you are with me, do comment your thoughts, ideas, strategies, and experiences on how the world can recover from the post-pandemic effects with the help of Digitization.
- Rama Mullapudi, CEO, XTGlobal
###