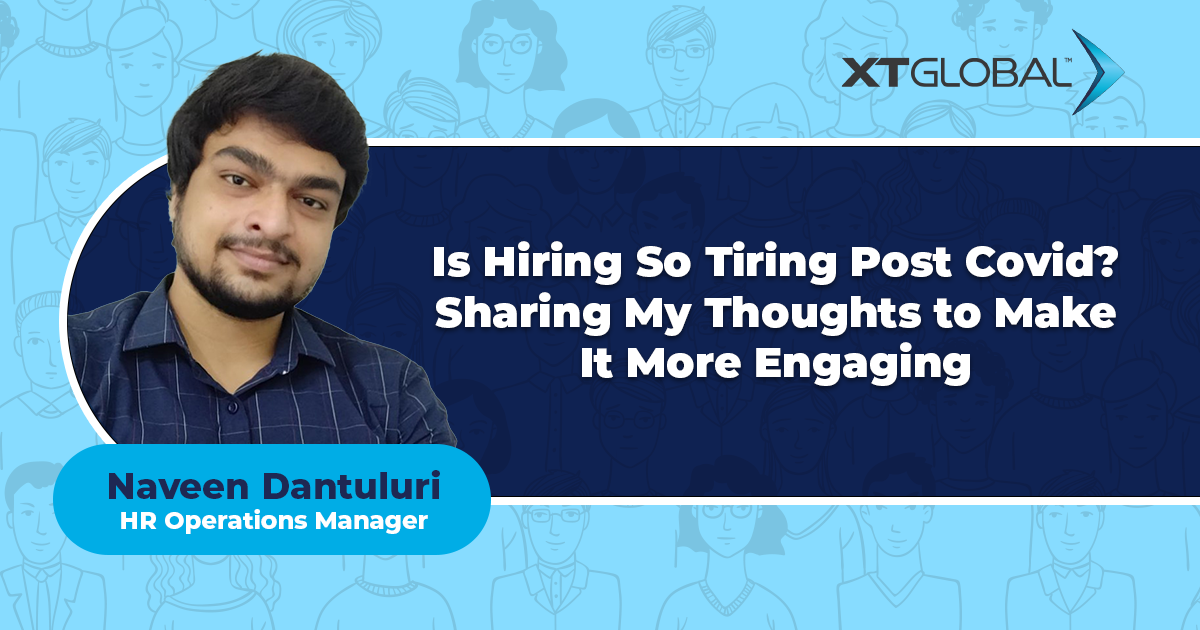 Working as an #HR for 9+ years made me juggle versatile tasks and responsibilities. It is very rewarding work as daily, I come across opportunities to create lasting relationships, solve complex problems, and impact the lives of many. The HR umbrella includes a wide range of activities such as #JobDesign, #WorkforcePlanning, #TrainingandDevelopment, #PerformanceManagement, organization's health & #SafetyPolicies, and many more. While each task plays a crucial role in the overall success of the organization, these involve a fair number of challenges as well in their accomplishments.
It is evident that the responsibilities of the #HumanResources team grow day by day. #HRChallenges come in various shapes and forms varying in seriousness and complexity of the company's operations. It is an inevitable truth that the success of a company depends mainly on the #HumanResourceDepartment as it oversees the most valuable asset of the business – the #Workforce.
Now, #PostCovid, recruiting the right workforce has become the biggest challenge that every HR member is facing. In a #PostPandemic world, each #TalentAcquisition leader is noticing the toughest challenges of #Hiring. There's no doubt that the strategies of talent acquisition have evolved significantly because of the aftermath of the global #Pandemic. So, let's revisit the reasons and circumstances of this transformation.
Hiring Trends Re-shaped
Organizations are finally coming up for air from the adverse effects of the pandemic. However, #Covid has paved way for a whole new way of working which was not anticipated earlier. It has put both employers and employees in a tough situation. Undoubtedly, the pandemic has toppled #Employment and #Recruitment. Many businesses were forced to close, while few others reinvented themselves and invested in new ways of working, recruiting #TopTalent quickly and efficiently. Hiring became tricky and uncertain. #VirtualRecruitment and #Onboarding of a #Remote workforce became an inevitable challenge. Never before has the demand for talent been so high and the war for talent so real.
The #HRLeaders were needed to evaluate the immediate as well as the long-term impact of these trends on the organization's goals and plans. Creating and implementing a new #HumanCentric work model and designing work around employee-driven flexibility along with cultural connectedness were put on the mainstream.
Revisiting & Re-evaluating
Organizations had to review their #HiringStrategies to make them more agile. Realigning them with the #BusinessGoals in the face of the pandemic environment became a must. To address this, 4 key measures were introduced as the foundation to put things on track:
Build from Within –Incorporating #InternalMobility programs which can reskill and upskill the employees. This is not only helping in #CostReduction but also improving the #RetentionRate.
Referral Programs –Another good technique for speedy recruitment. Hiring from an open source gives an extra edge to the companies in terms of reducing #Attrition and ensuring reliability.
Social Media Hiring –Platforms like #LinkedIn are playing a major role in hiring newbies and experienced talents. Recruiters are getting an incomparable pool of talent from these #SocialMedia #Networking channels.
Skilling up the Recruiters –To acquire the scarce talent, respective teams are being made aware of the latest remote #InterviewingTechniques, and usage of #DigitalResources to identify the talent pool. This is making the move from recruiting to onboarding seamless.
Let me pause here for a while, as XTGlobal wants to share an update with you all. Over to you XTGlobal!
XTGlobal: Thank you Naveen. Bookmark this article here as we want to announce Naveen as the XTGlobal Techie Star for solving the Puzzle on Hidden Technologies posted on Our Social Media Channels.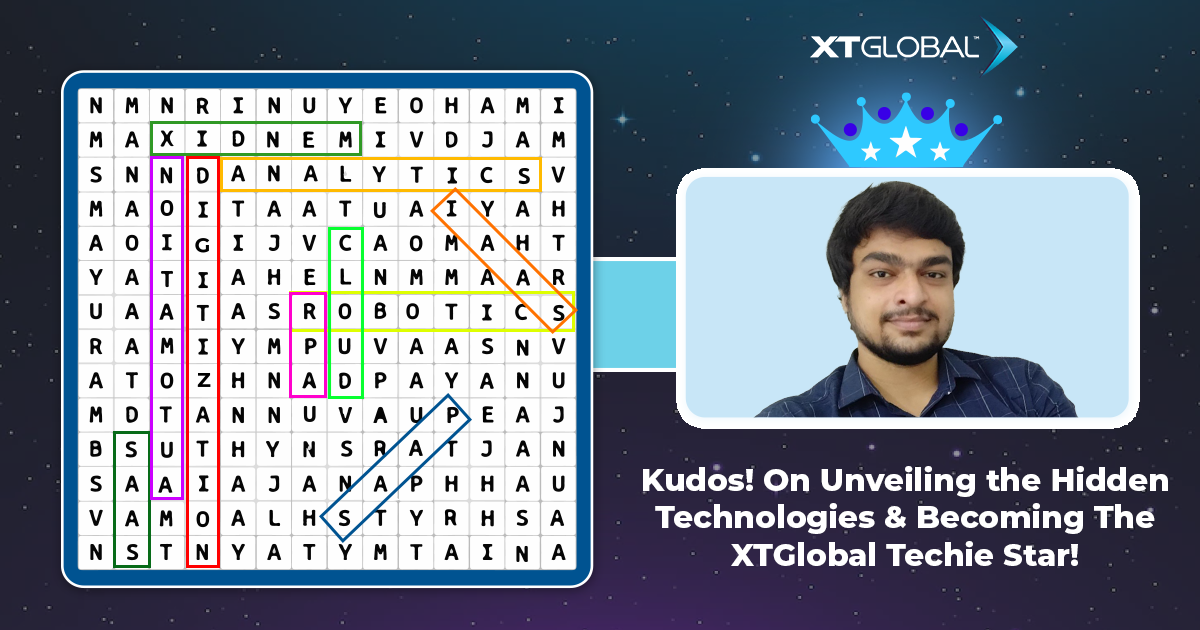 XTGlobal: And now back to you Naveen Dantuluri to continue sharing your further thoughts on Onboarding Post Pandemic Workforce.
Thank you XTGlobal for the honor. Well, as we reviewed the hiring strategies, now let's see how we can pursue the #BestTalent.
Meeting the Tech Demand
The chase for talent is never-ending. As the economy relies more and more on #DigitalTechnology, the need for expertise in areas ranging from #CloudBasedComputing to #AI is always in demand. However, the rate of IT adoption by organizations has far surpassed the availability rate of #ITProfessionals.
In today's #DigitalEra, the impact of #Technology can be felt in every nook and corner. The increasing number of organizations that are in the dire need of #Technocrats has put an overbearing challenge on #ITRecruitment. Whenever there is a talk of skill and talent shortage the #HRTeams face a whole set of obstacles while recruiting technology expertise.
#HiringIT, software or any other tech-heavy talent has turned into a breeding ground for recruiting ordeals. Here's how organizations can tackle some common hiring tribulations:
Passive Pool
We often come across some good knowledge bunch, but they are inactive when it comes to taking up a #NewRole. They rarely respond to a #headhunting call. In these cases, we need to have a subtle approach to #sourcing. Building a rapport with them at their hangout point, on various #SocialPlatforms can do the trick of moving them toward our organization.
High Demands
Highly coveted, specialist skills always come at a price. Tossing money into a recruitment problem rarely succeeds. Instead, offering #CompetitiveCompensation for those with the right #Skills always works wonders. #Compensation isn't always monetary oriented, it can also include additional #TimeOff, #FlexibleSchedule, and other affordable #perks.
Window of Opportunity
Most professionals get motivated by greater challenges on the work front. They get attracted to the chance of working in an #InnovativeCulture that gives them the bandwidth to experiment, test, and create. Providing them with a broad scope of responsibilities and opportunities often has the advantage of retaining the #TalentPool.
Changing the Workforce Dynamics
Companies and employees have adapted well to a wider perspective of #WorkCulture as it became the #NewNormal. Promoting #FlexibleWorkHours not only enhanced #productivity but also improved the #WorkLifeBalance of the employees. As we have learned over the past years, #resiliency, #adaptability, and independent problem-solving are more important than ever. Adaptability has now become the top skill requisite in the post-covid environment.
Bouncing Back – The Great Reboard
In this turbulent market, attracting and retaining talent remains a pivotal point of success for an organization. The lack of a balance in digital and high-touch candidate experiences is the main reason behind the hike in attrition rates. More robust #onboarding and #training experiences are needed to help ensure low attrition and create more memorable experiences.
The Great Leveler
Earlier recruitment had very few radical game-changing moments. Though evolution has been speedy, it was also incremental, logical, and steady. However, post-COVID the deck has been reshuffled – and even brands who thought they had pocket aces are starting a whole new game.
Any business recovery is hinged on rebuilding its workforce strength – not just in numbers but also on rebuilding trust, protecting the employer brand, and adapting to the new ways of working people are demanding for.
The battle is just beginning – and right now, it's all to play for. To win the battle of gaining efficiencies and experiences within the recruiting process, every enterprise must consider innovative technologies which can provide constant access to data and can put candidate and employee needs first. Post covid, every firm needs to come up with a Talent Acquisition Optimization Roadmap with these four imperatives: ensuring flexibility and scalability, building a strong talent experience, optimizing the use of technology, and leveraging third-party agencies for scaling and reimagining the #DigitalWorkers.
Recruiting right is a vital goal for every organization because you don't just recruit employees, you recruit your company's reputation. So, if you have any more ideas and experiences of hiring a resilient workforce in the #NextNormal, please do comment.
- Naveen Dantuluri, HR Operations Manager, XTGlobal
###