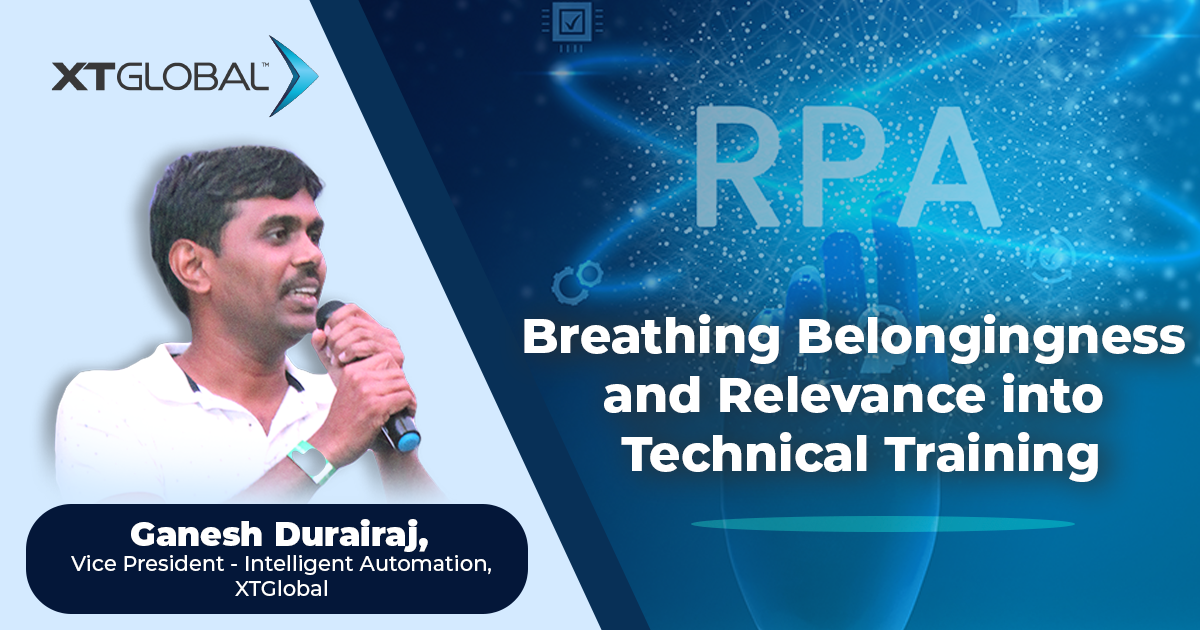 Being a #TechAdvisor for over a decade now, I've been engaged only with laptops and client accounts for quite a while. The thought of training XTGlobal 2022 Batch of Freshers left me in a dilemma whether I can justify it or not, as my major focus has been the clients, projects, and accounts. From dealing with experienced minds to budding minds now, I was trying to decipher the difference between giving a #ClientDemo & #Training young minds.
It is different, totally different.
I started prepping-up by reading books of all sizes and shapes on Training. However, I realized that those bookish techniques were alien to the on-field practice and requirements. The #TechnicalApplicationTraining was turning out to be some of the most outdated, boring, dull and death-on-a-stick training out there. I decided that I didn't want to follow the same. Rather, I'll take the route of trying my own #DynamicTechniques.
Upskill New-Gen Employees with Dynamic Skill-based Training
To stay relevant to the changing times, it's vital to go beyond theoretical knowledge. In day-to-day project deliveries, when we are ready to customize our technology as per our clients' requirements every now and then, how can we expect that our practice of a one-for-all approach #TechnologyTraining to fulfill the objective of #NewGen #EmployeeTraining? A mindset shift is essential towards #DynamicSkillbasedTraining.
Reflecting back, when I was a #Trainee, I remember the feedback of #TechnicalTraining at that time. "Oh it was too much of info… We can't do that in a #TechnicalEnvironment." Years later, now when I am on the other side of the table, I wanted to make a difference as a #Trainer. I wanted to start with a question - Why don't I start the training by outing off "Can't", why not start off with "How?" To make something more impactful, HOW can we make it so?"
A Picturesque Venue for New-Gen Skill Based Employee Training
We believe An Ocean Breeze Puts a Mind at Ease to Make Promising #Careers! I chose the #Visakhapatnam Madhurawada #NewOffice of XTGlobal as the venue to conduct this training. This building is in the Lap of Nature, Above the Golden Sands of #Rishikonda, Located on Hill No.3 Madhurawada. It is enveloped in serene hills, blue waters of the #BayOfBengal, greenery, & beautiful skies. It is bound to uplift anyone's mood and motivate the #Employees.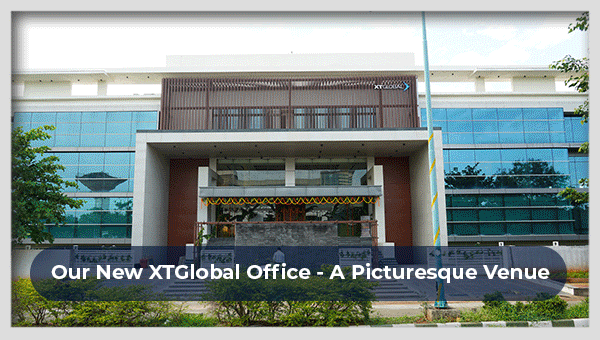 My Transformation from a Technical Manager to a Skill-Based Trainer
I charged up to connect learning with relevancy. If the training on the job cannot be imbibed immediately after the sessions, everyone would forget what they have learned. #Handouts, resources, and reference information will become garbage.
So here are a few approaches I have considered to make technical training more connected and engaging.
Connect Learning with Organizational Goals

Smarter, Faster and Sharper are the three terms that define #Efficiency, #Productivity and #Quality of trainees when they hit the job floor. So, the training needs to address these aspects, as today's generation doesn't care much about #LearningObjectives, but they always look for an answer to one question and that's - #WIIFM" (what's in it for me). How should I answer this question? Then I thought, why I should answer it, instead, why don't I ask the trainees to answer it themselves with the #IceBreakerWorkshop.

Trainees were synched to the #OrganizationalGoals with the idea of One Team of XTGlobal Trainees, regardless of the team/practice, they will be working with and could explore all the offerings of XTGlobal listed on our website www.xtglobal.com. The trainees were motivated to explore more people within and outside their practice and get introduced. This self-exploration practice helped them to identify their interests, where they fit exactly, break the silos, and answer the WIIFM question by themselves.
Upholding Interest is My Thirst Now

Now as all trainees know what they gain from these sessions, I needed to figure out a way to maintain interest and here is my stratagem to it. Plan activities that give space for practice. Realistic practice. Gone are the days when trainees were briefed on hypothetical situations. Formulating #innovative ideas and products to deal with real-life situations is the need of the hour.

Hence, I conducted a #ProductPitch In – #ModularDevelopmentWorkshop by dividing the teams into several groups. The task was to develop a new #SoftwareProduct with a specified list of #UserFunctions more applicable to real-time along with a tagline for their product and #TargetAudience. They were introduced with the #ModularSoftware Development models, corelate with #SDLC methodologies – #Waterfall, Iterative, Incremental, Agile – #SCRUM and #Kanban models and discussed on pros and cons of each model. By the end, each team, irrespective of their IT background, shared ideas on new software products addressing most of the #customer / #EndUser problems.
Planning Resources is the Course of Action

Often, in technical training, the sage on the stage follows the tradition: Speak, Demonstrate, Give a Demo. I took up the #FlippedClassroomModel by showing and doing together. I trained the trainees first, provided them with the required job aids, guides, and necessary tools to complete the task – and I stepped back.

They needed to think and share about the 'Iterative' Approaches they had and correlate them with Iterative and Incremental #SoftwareDeliveryModels. They were empowered to complete the task, while I was there only to answer their questions. With this approach, we can train them on independent thought process and inherently make the session more interesting and thought-provoking.
The Marshmallow Challenge: Let People Break Stuff!

Breaking and building are the stepping-stones for any #LearningProcess. Instead of explaining how to create a structure we should let the teams build their models from scratch and give them room to generate unique techniques to get the work done. This was the aim behind the #MarshmallowChallenge – To #Plan, #Design, and #Build the Tallest, Self-Standing Tower within the stipulated time. The teams came up with the fail-fast-redesign-plan approaches correlating them with Iterative and Incremental software delivery models. The results were quite creative, intuitive and within no time a Vizag Eiffel Tower was erected!
Let's Get Out

Is there a better option than an outdoor activity that enhances #TeamBonding? Long meetings bring in mental fatigue, but game-based #OutdoorActivities foster strong #TeamSpirit. All #Games and #InteractiveActivities were designed with hidden learning and #TeamBuilding. If one member needed support or is slow, the only way the team could succeed was by helping each other. Each member started understanding the fact that joint success is better than individual conquest.

I applied these #Tips and Techniques in my technical training, and I could see the transformative effect. It did take extra time, effort, and planning for me, but I thoroughly enjoyed as it enabled #BrainConnections. As a result, I've witnessed an increase in #InformationRetention, #Motivation, and #SkillImprovement. With the brimming enthusiasm and youthful spirit of young minds, I cut down my age to half during this training and I'm ready to grow again :) If you too have any experiences, thoughts and ideas for #CorporateTraining towards #UpskillingEmployees, please do comment.
- Ganesh Durairaj, Vice President - Intelligent Automation, XTGlobal
###